If your Body Corporate or Strata Title Management needs an experienced company to proactively keep an eye on and service your doors, the Door Doctors can help! We offer hassle free service agreements so you can rest assured the maintenance of your company asset is in good hands.
We can work directly and proactively with the on site manager or the body corporate directly to sort out any problems dealing with maintenance and repair to your main entry, storage rooms, bin rooms, entry doors, and so on.
We'll keep all strata records on file because we understand the need for clear and accurate record keeping in the industry. You'll have no nasty surprises at budget time.
If you're in need of regular servicing of a main entry door, registered codes for remote access to a car park, or access to our readily available and extensive stock of garage door replacement parts, please give us a call.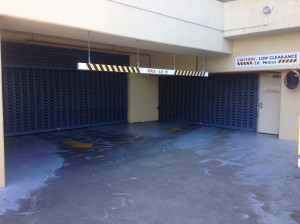 Your property will save money with our preventative and scheduled servicing. In our experience you'll double the life of your door by regularly servicing it.
Leave it to the Door Doctors – your main entry car park specialists, able to help you with any situation.
We've contracted QLD Door Doctors on numerous jobs and will continue to use them."
Aces Development
Slacks Creek, QLD
Simply give us a call on 3299 2992, contact us by clicking here, or email us on [email protected] and we'll get in contact to explain how we can provide a comprehensive yet competitive service to sort all your strata and body corp garage door issues.
Alternatively please place a request through our online quoting service by clicking the button below.
Door Doctors: Sorting out life's ups and downs.