Today we'd like to do a quick update on some of the things Door Doctors have done in 2019. Since it's almost Easter already the friendly and talented team at the Door Doctors have worked on a few interesting projects. If you'd like to learn more please click here to view our gallery – we've worked on many different tasks during our long lifetime and would be happy to give you a hand if you have any questions!
April – we helped out our friends at Roma Street Parklands, turning a shipping container into a drive through! Check out the pictures below:
March – we helped out maximising a block of units' parking situation by installing a car lift: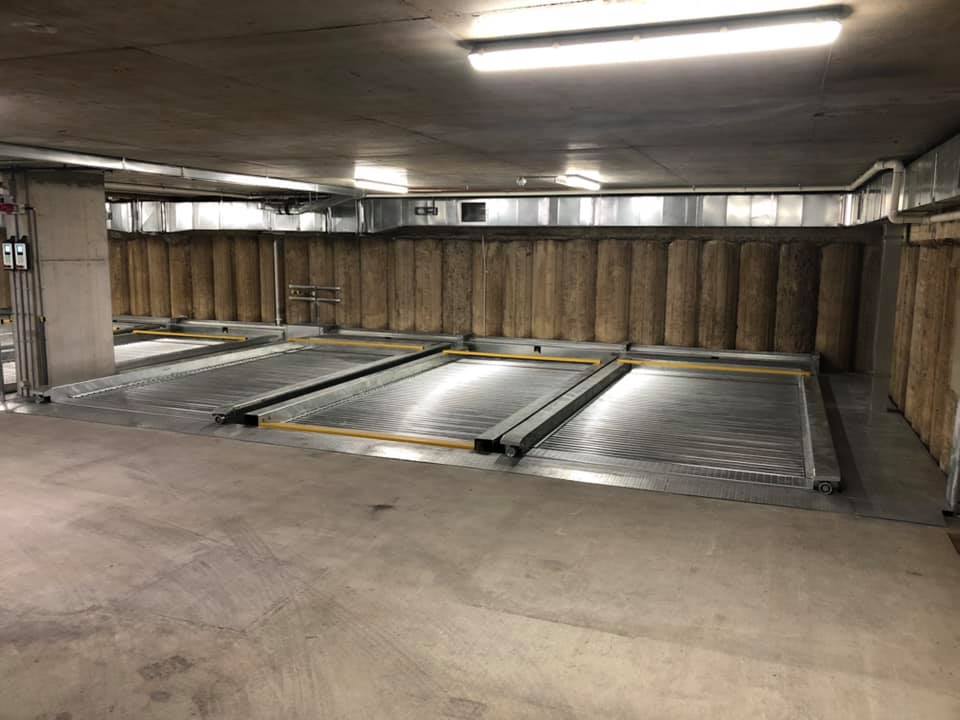 April – we helped out our friends at McGuires Super Cellars after a break in. We are always happy to help with after hours emergency door repair!
---
Some of the jobs we can help you with:
Contact the Door Doctors
Satisfaction Guaranteed. No breakdowns will be left nonoperational or unsecure. We guarantee your satisfaction – your door will be back to normal working order as soon as possible.
If you're interested in a free quote from the Door Doctors please give us a call on 07 3299 2992 or click here to contact us online. We'd love to hear from you!
Door Doctors: Sorting out life's ups and downs.

P.S. Don't forget to follow us on Facebook to learn more about what's going on at the new place.